Jan/24/2013 - 08:49:06 pm
Which Countries are Technologically Advancing the most?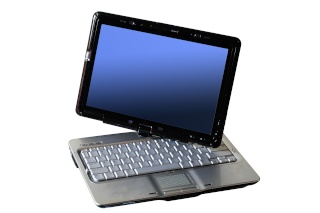 When you walk down the street, more than half of the people are fiddling with their cell phones. Hop on the city bus, and the majority of the commuters are listening to their favorite bands via their brightly colored MP3 players. Texting has become so popular that people have actually walked right into poles or walls because they were so preoccupied by it. Technology is running - and some might argue, coming close to ruining - our personal and business lives.

Technology is not a bad thing, or a good thing. It just is. Technology and science is whatever the person using it makes of it. For things like medicine and personal improvement, science and technology can prove to be a Godsend. But with technology and science comes the threat of nuclear warfare, and cyber-hacking.

Yet despite all of the many disadvantageous and inadvertent effects of technology, it has its uses. And the men and women who immerse themselves in the advancement of the field have brought technology a long way since its origin. So, which country is the most technologically advanced?

Well, according to the Economist Intelligence Unit (EIU) and IBM, who teamed up to rank the "e-readiness" of 69 nations, the top twenty most technologically advanced nations (in terms of their consumer, business, and government's ability to use ICT) as follows:

1.      Denmark
2.      United States of America
3.      Sweden
4.      Hong Kong
5.      Switzerland
6.      Singapore
7.      United Kingdom
8.      Netherlands
9.      Australia
10.  Finland
11.  Austria
12.  Norway
13.  Canada
14.  New Zealand
15.  Bermuda
16.  South Korea
17.  Taiwan
18.  Japan
19.  Germany
20.  Belgium
However, deciding which nation is the most scientifically advanced depends upon the person asking the question. For some people, countries like Japan would be the most technologically advanced because so many of the citizens make use of personal gadgets, such as iPads, and smartphones.

But, if you were to ask that question in terms of military innovation, the answer would lie with countries like our own United States of America. We have certainly made progress in terms of disaster recovery software.

If you were speaking strictly about medicinal advances, Australia, Italy, the United Kingdom, and the United States have all made great strides. From stem cell research to things like cloning and organ transplants, medical science has benefited greatly from the research contributed by many nations.

And let's not forget the necessity of newly developed energy sources and agricultural techniques being contributed from the likes of Sweden, Israel, and France. Sweden's environmentally friendly energy resource technology may prove to be invaluable. The Contributions to soil science being made by the Israelites will allow for agricultural advances for years to come, and the aviation and railway science innovations being contributed by the French could great impact modern transportation.

The answer to which nation is advancing the most in terms of technology varies. The fact remains, however, that the world is moving forward. From big innovations like cancer treatments to things like robots and disaster recovery software, there is no limit to how greatly technology may impact our lives.