Dec/10/2012 - 10:40:43 pm
What is the Electronic Discovery Reference Model?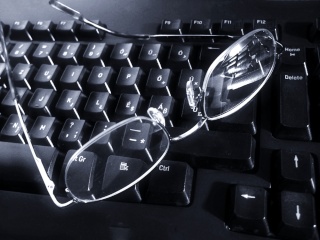 There are six steps to the Electronic Discovery Reference Model. This is an explanation of the entire process.


As the world moves into the digital age, the dependance on hard copies of files on paper has diminished greatly, especially for correspondence. Memos to employees and owners of a company have been replaced by mass emails and rarely will you find an inbox or outbox on an office desk that isn't digitally represented on their computer. Records, both official and unofficial can be replicated an infinite number of times by scanning to electronic files and sent literally across the world in seconds. These factors have lead to the rather expansive, but still growing and somewhat mysterious world of electronic discovery. A method that has replaced regular discovery in the legal world, it is also known as ediscovery or e-discovery and is the process by which researchers gather evidence in electronic communication for the purposes of using it in litigation.


For those who aren't very experienced at e-discovery, George Socha Jr,. founder of Socha Consulting LLC in St. Paul, Minnesota, and Tom Gelbmann, managing director of Gelbmann & Associates in Roseville, Minnesota, developed a six step process called the Electronic Discovery Reference Model or EDRM for short. The six areas of EDRM are information management, identification, preservation/collection, processing/review/analysis, production and presentation and each are explained within the reference model.


The first step, information management, deals largely with how information is stored and whether it is stored securely. E-mail archiving plays a big part in this and there are very stringent rules that a company must instill in order to make the e-discovery process successful. The process also has to do with records management and content management and once all of this information is stored, retention is a vital component.


Next, identification is the method by which the company establishes just how much information there is to deal with in litigation and what needs to be done to include more if necessary. Common, every day search engines can handle the job in some instances, while still other instances may require a third party to identify specific files.


Preservation/collection is the next and very vital step in the Electronic Discovery Reference Model, and must be performed to exact specifications. It involves the process of properly protecting the necessary information that has been collected for litigation.


After preservation/collection, the information must be processed with just as much precision, as this step is heavily audited for accuracy. The information must be recorded in the exact state that it was found prior to processing and then sifted through to ensure that only the correct and most relevant information is used in litigation. Information can arrive to the processing team in a number of different formats and must be recorded properly.


Review is the step where the lawyer's strategies can start to take shape as this is where they determine what is privileged information to be kept out of the litigation process and what data can be used to develop the case. The step of Analysis happens throughout the e-discovery process and is represented by the Analysis Phase Diagram which outlines just how analysis can and should be performed at each stage.


After the guidelines for e-discovery have been set, the production and presentation are the final steps. Electronically stored information must be assessed to reduce cost, maintain efficiency and ensure accuracy of processing.