May/21/2013 - 03:49:12 pm
The Benefits of Cloud Technology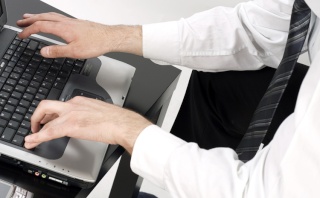 By using cloud computing technology, you can make your life a lot easier. There are also some very good benefits for using the cloud when it comes to business reasons, too. You can free up space on your computer, save money, and make big projects with multiple users flow more efficiently.

Cloud technology is revolutionizing the way that individuals and companies are storing files and software programs. Instead of having to use up a lot of storage space on a given computer or server, you can now save files remotely. This is helping businesses to run more efficiently and is saving them a lot of money at the same time. Here are some of the big benefits of saving your work to the cloud.
First, the cloud can save you money. Going out and purchasing a dedicated server, or even renting server space from a hosting company, can be extremely expensive over a long period of time. Many cloud computing sites will allow you to save a small amount of data onto them for free, which is great for individuals. But if you need to use cloud space for business purposes, you still will not be stuck with a big monthly bill. Cloud storage space is very affordable, especially when looked at in comparison to using your own server.
Second, cloud computing can also allow you to bring your work with you everywhere you go. As long as you have a good internet connection, it doesn't matter what computer you are on. You just need to log onto the cloud and type in your credentials. The beauty of the cloud is that all of your saved files will be out there in cyberspace, so you never need to worry about carrying your laptop or even a jump drive around with you. This is quite useful if you ever have some sort of problem with your office computers. While a network or hard drive issue can bring your business to a grinding halt, if you have all of your important files save on the cloud, you will never have to worry about interruptions that might cut into your company's profitability.
Finally, cloud computing will make your work life a whole lot easier. Instead of having to constantly email updates, or continuously saving things to the server, all of your changes on cloud saved files will be updated in real time. This will increase your company's productivity by allowing group projects to flow more efficiently and it will also make it so that even teams that are split up across the country can all communicate with each other and see the files they are working on at the same time. By speeding up the project creation process, you will be allowing your company to get more work in over the course of the week and this is likely to increase your company's bottom line.

If you've never used the cloud before, there's nothing to worry about. Saving files on a cloud storage site is extremely easy, and so is retrieving and editing those files. Once you learn the basic logistics of the technology, you will find that updating your files has never been easier. As you can see, using cloud technology can be a great way for you and your business to get ahead.
This article was written by Phillip Presley he is interested in computer science and new technologies. He recommends that all companies consider integrating new remote access software technologies into their business.