May/22/2013 - 06:00:16 pm
SEO Practices For Start Up Companies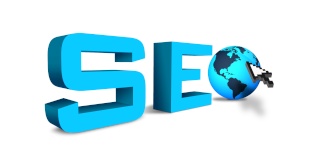 For start up companies, search engine optimization is the best way to get noticed. This article talks about SEO methods and why smaller, newer companies may find them useful.
SEO or "Search Engine Optimization" is the bread and butter of many a start-up company. Without making the most of the search option, it would be that much harder for certain websites and businesses to garner traffic. There are a couple of different ways start-up companies rely on SEO practices.
1.   One of the more recognized methods involves paying search engine sites for higher rankings. There are only a few major popular search engines to have survived the search engine wars of yesteryear, and these are the few methods through which web users are likely to stumble across a start-up company's website. It's common knowledge that few users browse beyond the first few pages, which is why it's of the utmost importance for a start-up to have high rankings. A website may pay to appear within the first few pages. Or, they pay the search engine sites to direct a greater flow of traffic resulting in a greater number of hits. Either way, the ranking allows for greater visibility for the start-up company. Being visible and having access to a large potential consumer base can mean the difference between life and death for smaller, emerging companies. So it's hardly a surprise this method of SEO has lasted so long.
2.   Another tool that has gained popularity recently has been the use of keywords in articles. These highlighted keywords when clicked will lead users to a company's blog or business page. This method is popular because it's more affordable than simply investing in ads. And with the popularity of "ad blocking" tools, it's hardly a sure bet that internet users will even see what you're trying to advertising. With keywords, especially those related to the reader's interest, it's more likely they'll find their way to the company's website.
3.   There is some controversy regarding SEO. Some believe that leaving relevance to search engines alone takes away a company's ability to be proactive when reaching consumers. However, given the way internet users are more interested in searching for things of interest than being solicited, this itself is a very strong argument for continued usage of SEOs.
The good news for start-up companies is that their size and newness gives them a great deal more flexibility when it comes to SEO options than larger, more traditional companies, and especially those slowly making the transition to the internet. Start-ups are smaller, even more likely to be run by individuals. Such persons have nothing to lose when it comes to optimization and if they have ideas and keywords they want linked to their growing business; it can be put out into cyberspace quickly and easily.
In addition, such start-ups are more likely to take advantage social networking sites all at once, each having its own increasing reliance on the use of search engines and searchable items. In the long run, it seems that being a start-up that relies on search engine optimization makes sense.
Regardless of how the internet adapts and changes in the future, internet users will be very likely to be "search"-oriented when it comes to seeking information on specific services and products. As such, it really benefits the smaller company to continue to make use of SEO practices through Digital Marketing Agency.