May/13/2013 - 10:01:00 pm
Reducing Waste in Your Supply Chain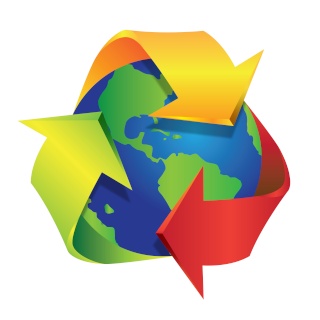 Waste is a major problem for any company because even the most minor instances of waste in a company's supply chain can add up over time.  This means that wasteful spending and material usage, even in small amounts, may have a significant impact on the environment and in a company's bottom line.  As a result, you may want to know some of the ways that you can reduce the waste in your supply chain.

A company's supply chain is very similar to an artery in the human body as it allows a company to get the basic materials it needs to produce the products it needs to function.  Unfortunately, like an artery, there are a number of problems that can inhibit the flow of the materials that a company needs, and all of these problems have to be addressed in order for a company to function as efficiently and inexpensively as possible.  However, one of the largest supply chain problems that many companies have to deal with is waste because wasteful spending is the business equivalent of an arterial bleed.  As long as a company is wasting money and/or materials on activities it doesn't need, it is, in effect, bleeding money unnecessarily.  This means that if you want to make sure that your company is as profitable as it can be, you have to know how to reduce the waste in your supply chain as much as possible. This can usually be accomplished by considering and controlling some details that lead to waste. 

First, consider the efficiency of your design.  In many cases, you may be able to reduce the amount of materials that you waste by designing the product so that it uses less material. For example, you may want to ask your design team the following questions: Do we need to use as much plastic, metal, or other materials to produce the product as we're currently using? Are their cheaper and/or more environmentally friendly alternatives that are just as effective as the materials that we are currently using?  Are there any other ways that we can streamline the design?  These questions will help you and your design team to determine if there is some way for you to eliminate some of the waste that may be built into the product's design itself.  However, remember that sacrificing quality or safety to obtain a cheaper design is a dangerous proposition. Poor quality and safety controls will only lead to even more waste in the long-term, when customers return the product and/or threaten to sue you for the problems the product has caused.

Secondly, consider the efficiency of the manufacturing process.  Looking at the manufacturing process is important because you may be able to reduce the amount of materials that you waste by eliminating flaws in the product's production.  In other words, are there any processes that you can implement to make sure that more plastic, metal, or other materials are actually used and not thrown away?  You may also want to determine if there is any way to reuse or recycle the materials that are leftover during the manufacturing process. As any materials that you can reuse or recycle are new materials that you do not need to buy.

Finally, consider the packaging of the product.  Most products are packaged in a ludicrous amount of plastic, bubble wrap, Styrofoam, cardboard, and other materials, which means that you may be able to reduce the amount that you waste simply by packing your product with less materials than you do now.  The most important question to ask yourself about your packaging is, can you safely package the product in less than you do now?  This is important because each product that is damaged in shipping is extra costs in another product that you have to manufacture plus new set of materials that you need to buy.  As a result, you need to use more green packaging that will make big changes and won't increase the number of damaged products or cause customer dissatisfaction.