May/21/2013 - 03:56:35 pm
Investing in Green Technology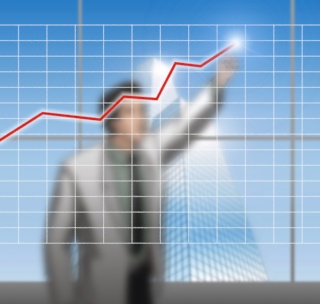 The market for green technology is growing rapidly as more and more consumers and businesses seek out cheaper, cleaner, and more environmentally friendly alternatives to the materials and fuels that have been traditionally used.  However, not all green technology is created equal, and there are some green alternatives that simply do not  make sense in the grand scheme of things.  This article, therefore, discusses some of the things that you should consider about green technology before you invest in it.

Many companies are scrambling to find new ways to make their operations more "green" as more and more people seek out retailers, utilities, and other businesses that are environmentally friendly.  Green technology or greentech is, as a result, now on the rise, and many investors consider this technology to be the wave of the future.  Unfortunately, even though the field of green technology is growing rapidly, some investors are discovering the hard way that green technology may be popular, but it isn't always profitable.  It is, therefore, usually a good idea to keep a few things in mind when you're considering an investment in green technology.

The first thing that you should keep in mind about green technology is that it may be more sustainable in terms of the environment, but it isn't always more practical in the business sense.  This is important because a lot of the technology that is currently considered  to be environmentally friendly is relatively new, and some of it hasn't reached the point where the average person or average business could actually use the technology.  For example, a wind turbine is a cheap and clean way to generate power, but a small store is never going to have enough space to install a wind turbine.  As a result, some of the green technology that you may be considering may be more practical than others, and it is extremely important to make sure that you invest in something that can actually be used in the way that it is supposed to be used.
The second thing that you should keep in mind about green technology is that it can be extremely expensive to design and extremely expensive to install.  This is important because one of the major factors that prevents many businesses and individuals from adopting green technology is that the cost to switch from traditional materials, fuels, power, and other technology is simply too high.  This means that you may want to look at the average cost of adopting the technology and compare that cost with the long-term benefits that individuals and companies can realistically expect to gain from it.  This will help you to get an idea of how quickly the technology will be adopted and the likelihood that the market for the technology will continue to grow in the future.

The third and final thing that you should keep in mind about green technology is that the greentech field is still growing.  Most of the green technology that is currently available today was developed sometime within the last 40 years, so while greentech has come a long way in that time, it still has a lot of growing to do.  There are, however, a lot of companies that are extremely interested in finding cheaper and cleaner ways to carry out the tasks that they need to perform, and this demand for cheaper alternatives could lead to some very profitable technology in the future.  In fact, as the cost of water, gas, oil, food, and other similar resources begins to rise, more and more businesses will begin to look for cheaper alternatives.  This means that you may be able to earn a significant return on your investment if you can find a firm that has a realistic alternative to these resources that isn't too cost prohibitive. 

This article was written by Jennifer Nobles. Jen is a promoter of good business and solid financial advice. She believe that strong finances, possibly with the help of a financial advisor Toronto, can help people tremendously and smart investing is the real path to securing a fruitful and stable future.