May/15/2013 - 08:19:10 pm
How to Repair a Clogged Drain and Other Easy Home Fixes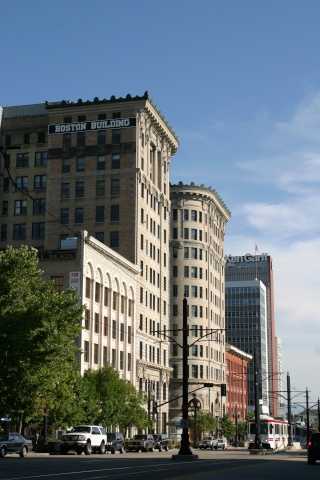 Whether you're just moving into your first home or have been living in yours for decades, the tedious tasks of maintaining a residence never seem to get any less annoying. There is so much that goes into owning a house that one might not consider ahead of time. The everyday, mundane chores and repairs that go into keeping up a home are the farthest thing from anyone's mind when they're excitedly moving into a new place.
There's a honeymoon period that occurs during the first few months of living in a new place that makes it impossible to get annoyed with the little things. During that time, you're decorating and arranging your things in your new space, furnishing it with all of your personal belongings and affects. It's hard to get disgruntled when there are so many new possibilities and opportunities at hand.
But, soon, the mundane of tasks begin to crop up literally out of the word work. As you start to settle into your new home, you'll begin to notice little things that could do with some improvement. Where you were once satisfied and determined not to care whether or not the hardwood floors were as shiny as possible or whether that window would ever stay shut, now you can't help but notice all the things that could use a good sprucing up. Not only that, you'll also probably start to notice that things need repairs more often than not.
If you're getting overwhelmed by realizing how many little repairs go into owning a home, don't worry. There are often very simple little fixes that can tidy up a clogged drain or other annoyance in no time.

Here are some easy home fixes that can help get you through:
1.   For a clogged drain, the best thing to do first is to make sure that there is nothing obstructing the drain itself. Fish out any blocks before you do anything else. Next, you can try a drain-clearing solution or snake, if the clog is bad enough. There's almost no instance where you would be able to fix it.
2.   For drafty windows, using some kind of tape or sealant is the best way to go. You want to make sure not to seal your windows all the way, as eventually you'll want to open them again. If you pick up some good weatherizing materials, your drafty windows will be a thing of the past in no time.
3.   If you find yourself plagued with fruit flies or houseflies, you can make your own traps by setting out containers of vinegar with a drop of soap in them. The vinegar will attract the flies and the soap will kill them. This is far less expensive than extermination, and you can just throw out the traps when you're done! It's the best way to tackle pesky flies.
Once you can set aside the annoying tasks of home-owning, you can enjoy the fact of your dream home, such as Boston luxury condos, and get the most out of it!