May/20/2013 - 09:59:30 pm
How to Cut Down on Utilities Costs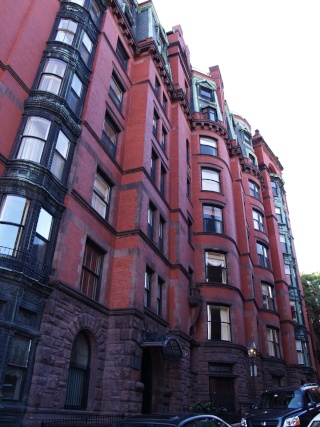 There are many ways in which renting a home is different from buying. The most significant difference between these two options is the fact that, as a renter, you generally have less responsibility than you would if you owned your home. Renters have the flexibility and freedom to come and go as they please, as their obligation to their property is over once their lease period comes to a close. As long as they make rent every month, thereís very little to worry about as a renter. If there are any minor repairs to be addressed, or even general wear-and-tear, there is a landlord or super to see to them.†

That kind of blamelessness is a pretty compelling argument for renting, but there are obviously downsides to renting as well. You have less autonomy as a renter than you might as someone who owns their property.†
Owning your home means that you have to worry about a mortgage, itís true, but there are many perks that come along with owning a home rather than renting. First and foremost, the property is yours to do with as you wish. You can paint and wallpaper, finish the basement, remodel, put a swing set in your back yard, and have whatever pets you wantónone of which is possible in a renting situation.†
As a home owner, youíre also responsible for the upkeep of your property. Sure, this means that there is more work for you to do, but at least youíre in charge of making sure it gets done. You donít have to wait around for someone else to fix the sink; you can take the initiative to do it yourself. †
Still, there are similarities between renting and buying, and one of the biggest is the hassle of utilities. Utilities are always a nuisance to think about, but they really do cover everything. From heat and hot water to gas and electricity, practically everything about how your home functions ends up on the utilities bill. This can get problematic, because you can never really tell how big your bill is going to be every month. Maybe you have a daughter whose showers are costing you an arm and a leg in water, or a son who forgets to turn the lights off every time he leaves a room.†
Whatever the case, there are things you can do to cut down on your utilities billóhere are some ideas:
1.†† Draft up a list of rules for the house regarding the use of utilities. Especially if you have kids, start being strict about the lights and water situation in your home. You can teach your kids, and yourself, to be diligent about this with a bit of prodding. †
2.† Think about how much you really need the utilities youíre using. When itís light out, do you really need to turn on the overhead lamp? Find ways to bring more natural sunlight into your home to cut down on your electricity bill. Even candlelight can be a good idea in this case! †

3.†† The temperature in your home is another way you can cut down on the bills. Thereís no real need to turn your home into an oven in the winter or a cooler in the summer. Keep the temperature at a medium point at all times. †
If youíre strict about household rules, you can cut back on utilities in no time.†
This article was written by Bruce Garland, a Boston native and baseball enthusiast. Bruce wants to help you get the best Boston Luxury Condos.