Jul/18/2013 - 03:35:29 pm
Can You Train Your Brain to Eat Healthier?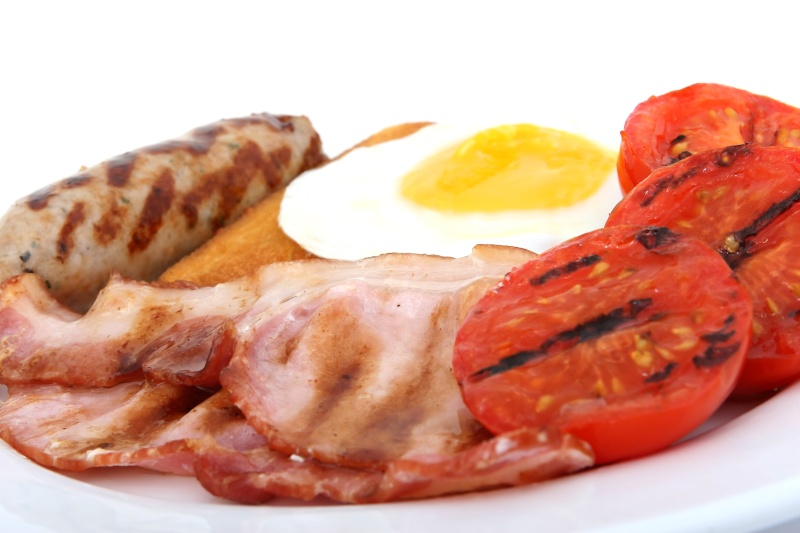 Avoiding unhealthy foods doesn't have to be all about beating yourself up to stop cravings. If you really take a couple minutes to taste better food, you may find that you actually prefer not to eat them.
With all of the decadent, delicious and utterly delectable ads on TV, the internet and just about everywhere, it can be a real challenge to maintain your self control and, consequently, maintain a healthy lifestyle. Food just keeps getting faster, less expensive and less nutritious, but the convenience factor in the typical helter skelter American daily life often outweighs the health concerns. As a result, a great number of people live with a high blood pressure diet, filled with saturated fat, added sugar and high sodium levels. Cheeseburgers, french fries, fried chicken and packaged cakes and cookies are all obvious culprits, but misleading foods that are advertized as healthy, such as salads and wraps can be just as treacherous to your health. It's important to make sure you're armed with tools that help you to tell the difference between healthy, unhealthy and downright disastrous. After doing so, and with a little determination and self control, you'll likely be able to train your brain and body to not only know what's right and wrong, but to reject the bad stuff outright.
First, the obvious. If you're hitting the drive through for your meals, your'e not doing your body any favors. Fast food, no matter how they like to spin it in the commercials, is almost never fresh, is often fried in oil that contains harmful polyunsaturated fats and, while seemingly filling, chock full of an abundance of empty calories. The ads can talk all they want about fresh salads, but the truth is that most of these salads are covered in all manner of fried chicken, steak, ham, cheese and fatty dressings which completely defeat the purpose of opting for the greens over the burger. Eating this way regularly is a one way ticket to a high blood pressure diet, which can eventually lead to complications such as heart disease, stroke and diabetes.
If you're going to avoid these types of foods, you should have a game plan. It can be a good idea to make your lunch for the next day at work ahead of time, so that you aren't forced to join the rest of the crew in invading the pizza place next door. Baked chicken and oven roasted vegetables are easy to make the night before, and can even be great cold over a salad. Make sure to limit the amount of salt you put on your food, and opt for a vinaigrette over ranch or blue cheese dressings. Eat a decent sized, but healthy breakfast too. Studies have shown that the reason people reach for candy and other high sugar, high sodium snacks during the day is because they skipped breakfast or didn't eat enough. As a result, hunger sets in along with a devil may care attitude towards what goes in to the body.
The most important point of all is to eat mindfully. If you take the care to cook and properly prepare your food with good quality ingredients, sit down and enjoy it. Chew your food thoroughly, and taste every bite before you swallow it, avoiding too many distractions in the process. Do this for a while, and you may realize that you actually love fruit. You love vegetables. Foods will be seasoned enough on their own, and snacks like sliced tomatoes with a little bit of olive oil and a dash of salt will replace potato chips with sour cream dip. The mindful eating shift can train your taste buds to tell your brain, "Hold on!Why does this taste like I'm licking the bottom of a salt lake?" when you bite into that $1 fried chicken sandwich. Before you know it, a high blood pressure diet will be a thing of the past, not just because you're fighting your temptations, but because you actually prefer the taste of healthy eating.