Feb/19/2013 - 03:22:19 pm
5 Easiest Ways You Can Do To Clean Our Planet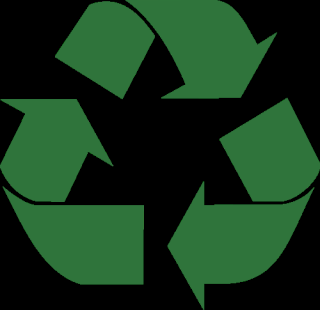 Here are certain things that you can do: 
1. Recycle 
Recycling consists of transforming many types of materials, such as paper, plastics, metal, etc. into new objects. There are many items that we use every day that can be recycled instead of discarded in the trash. Some items, such as batteries, can have a very negative impact on the environment if they are disposed of in the trash. Check to see if recycling facilities exist in your area and what type of materials they accept. 
2. Buy environmentally responsible products 
Many products now come in Green Packaging. This can refer to packaging that has been made from recyclable materials, that is recyclable, or that is designed to biodegrade easily if it cannot be recycled. When shopping, look for items that have packaging which is more eco-friendly. 
3. Don't litter
No matter how much we try to reduce waste, we will still produce a certain amount of trash. But it is still possible to take care of the environment by placing trash into appropriate containers. For example, if you go camping take your trash with you as opposed to simply leaving it there. There is too much trash that is simply left behind in our parks, forests or dumped in the water. This form of pollution is easily preventable if everyone just made a small effort. 
4. Reduce your pollution caused by transportation 
Transportation is one of the largest sources of pollution in modern times. But there are also many ways to reduce the impact that it has on our environment. See if it is possible to carpool or take public transit. When shopping for a new car, look for the one that offers you the greatest fuel efficiency. Doing so is not only a good gesture for the environment, but it also helps you by reducing the amount of money that you spend on gas. Smaller, more fuel efficient cars, as well as hybrid vehicles are getting more popular, so they can definitely be an option to look for when you shop for a new car. 
5. Increase your home's energy efficiency 
One way to do this is to check the isolation of your home. This is especially important in the winter, as it prevents heat in your home from leaking out. With a poorly isolated home, you could be spending money to heat up not only the inside of your house, but also the air around it. You can find plenty of information about some minor changes that you can make to your home in order to improve its isolation.