Jan/29/2013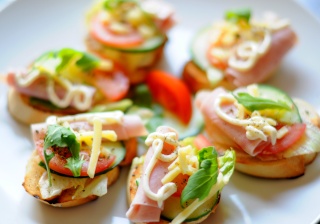 Certain foods and diets can be more beneficial than others.


You are what you eat; the adage held true long ago when it was invented, and rings with even greater truth in today's world where, in a civilized country, one has access to a staggering variety of foods. Your diet can affect everything from your mood, energy level and brain function to joint health, muscle tone and skin condition. Short and long term effects of a healthy or not-so-healthy diet are at the top of many people's consciousness. This is why many doctors believe that there are diet-related reasons why one may develop Alzheimer's disease and, crucially, several factors which may reduce the risk beforehand. 


Alzheimer's is the most common form of Dementia, and results in a loss of brain function in everyday tasks. It most often begins with a loss of short term memory, as synapses in the brain begin to fail to make the connections required for learning.While most of the advances in research of the disease have occurred within the past fifteen years, studies are beginning to show links between diet and brain health, with certain foods developing or detering connections in the brain. 


It's generally accepted that the typical American diet isn't helping anybody lead a healthy lifestyle. With the fast food nation scarfing down calories that are high in saturated fat, sodium and cholesterol, halth risks such as obesity, diabetes and heart disease are at an all time high. Like the rest of the body, the brain needs a certain amount of nutrients to be healthy, and studies show that omega-3 fatty acids, antioxidants and Vitaman E are eesential. Study-based diets, which are less an extreme departure from day-to-day eating and more of a guideline, can help people achieve their goals of a brain-healthy nutrition. 


The dash diet, for example, encourages eating habits that fall in line with these needs. Omega-3 fatty acids are found most commonly in cold-water fish such as salmon, trout and tuna. Dark skinned vegetables such as kale, broccoli and red pepper and fruits like blueberries, strawberries and red grapes provide the highest concentration of antioxidants. Vitaman E, another antioxidant, is found in nuts like walnuts and pecans. The Dash Diet eating plan incorporates all of these, with an emphasis on fruits and vegetables, lean meats and an avoidance of high fat, and high cholesterol foods such as butter, whole milk and pork. 


In the health world, diets come in all shapes, sizes and colors for people from every walk of life. Some stress an overall balance based on the Food Pyramid, while others cut out certain foods completely. Diets such as the Dash Diet serve more as guidelines and suggestions than a strict regimen, and along with an active lifestyle, can lead to overall health. That's a good thing for the brain, since all of your blood gets cycled through it every day. While Alzheimer's research has not yet reached a conclusion about the amount of foods high in antioxidants and Omega-3's, it's a good idea to be on the safe side and feed your body right.